Bihar Latest News All schools, coaching colleges closed, third wave uncontrollable in Bihar – know when will they be closed?
Bihar Latest News, Bihar School Close 2022, Bihar Tuition Close 2022, Bihar College Close 2022, School kab challenge 2022 , Bihar latest news school tuition closed
Bihar
In view of the present and present situation in Bihar, all the educational institutions have been closed by the Government of Bihar. This decision has been taken due to the deteriorating current situation, this decision has been taken by the Bihar government on 6th January, before that schools up to class VIII were closed by the government.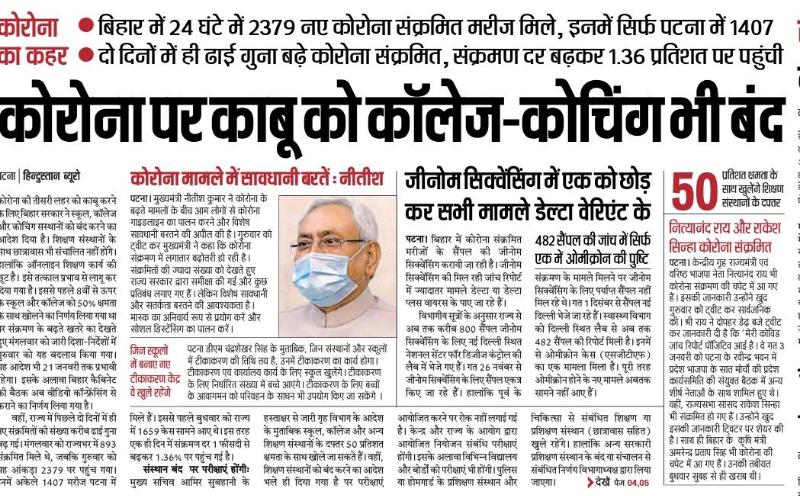 Practical exam can be canceled 2022
The practical examination of Inter Key is starting from January 10 by the Bihar Board, this examination will be conducted till January 20. In which more than 1300000 students will be involved, in view of the current situation, this exam can also be canceled because they are getting infected at 3 times the speed for 5 consecutive days!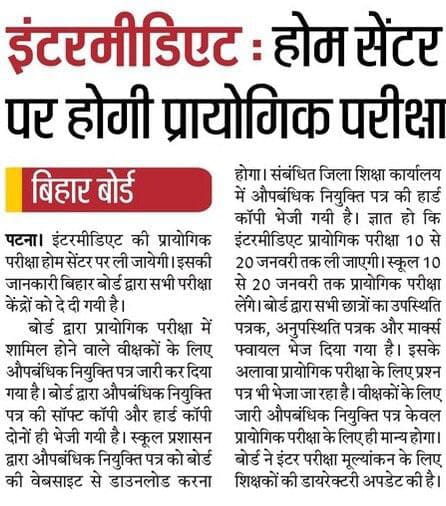 Practical exam cancel 2022 The way Corona is increasing in Bihar, it will not be right to conduct a practical exam because most of the people in the market are roaming without masks. And there is no vaccination from 1 year to 14 years, present in Bihar it is increasing at 3 to 4 times speed in 1 day! In such a situation it will not be right to conduct the exam.
2022 annual examination may also be canceled
If the practical examination is canceled by the Bihar Board, then the final examination of Bihar Board will also be affected. After taking the practical examination late, the annual examination will also be taken late. If it starts from then the annual examination will also be expected to start from 1st February!
According to the new instructions, what will be closed and what will be open!
According to the new announcement in the new year by the Bihar government, on January 6, night curfew has been imposed from 10:00 pm to 5:00 am, according to this announcement, the market is from 7:00 am to 8:00 am. will be open till evening
According to the new instructions, gym, park, stadium, school, college, coaching, mall, swimming pool, club, stadium, park will all be closed!
When will school coaching colleges open in 2022
According to the next instructions i.e. after January 21, the announcement will be made by the Government of Bihar.